Path to function: Statistics > Auditing
Where reporting concentrates on resource access, authentication and lifecycle stages, the audit function shows you what has been done to the accounts.
To see the main activities over all accounts
The audit page displays a combined stream of the main activities across all of your accounts actions - it includes things such as created, activated, and deleted but skips things such as email address or password changes. Clicking on a username will take you to that account's details page and a filter is available if you are interested in specific activities.
To look further back in time use the date range at the top or the see more option at the bottom.
To see detailed activity for a single account
In the account details, go to the activity tab where you will see details of the latest activity. The see more option bottom of the list will load up older activity and for larger hops back in time you can change the date. This view includes more activities than the organisation view - e.g. changes to the email address and successful authentications.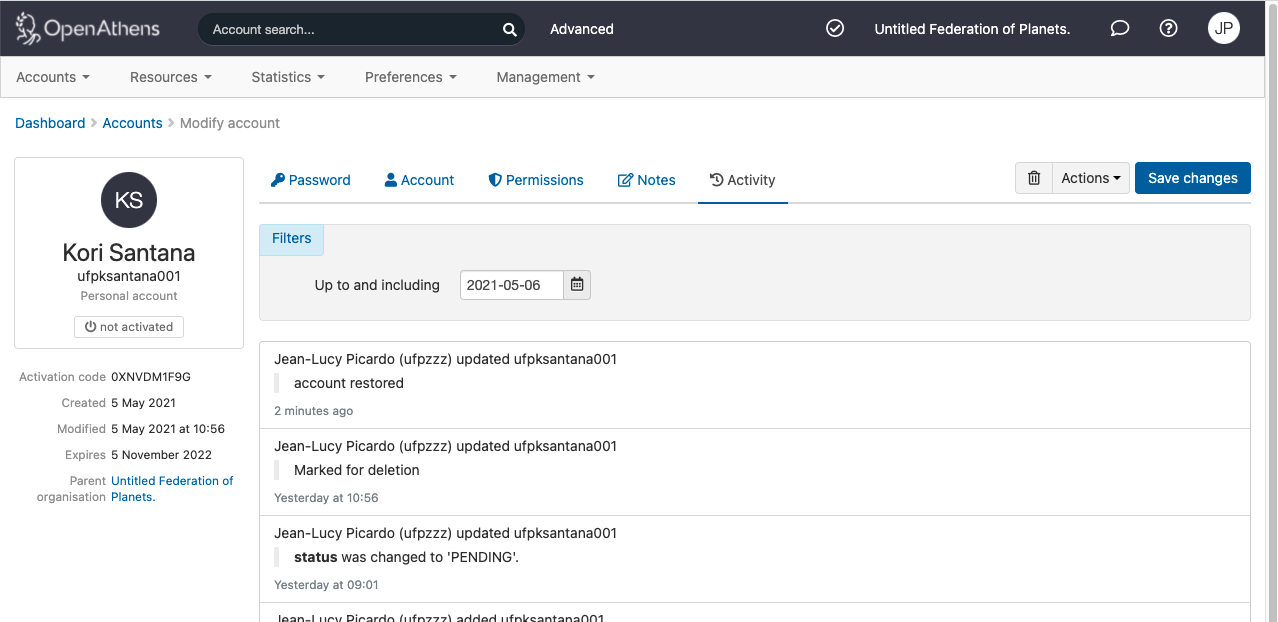 See also: About search
Anything to watch out for?
When an account leaves your control or is permanently deleted you will no longer be able to access its details or its activity stream.