The publisher dashboard homepage
The homepage shows you some KPI data on applications, connected federations and servers. Below is an audit trail of recent activity.
Other elements of the dashboard are accessed by the menu on the left.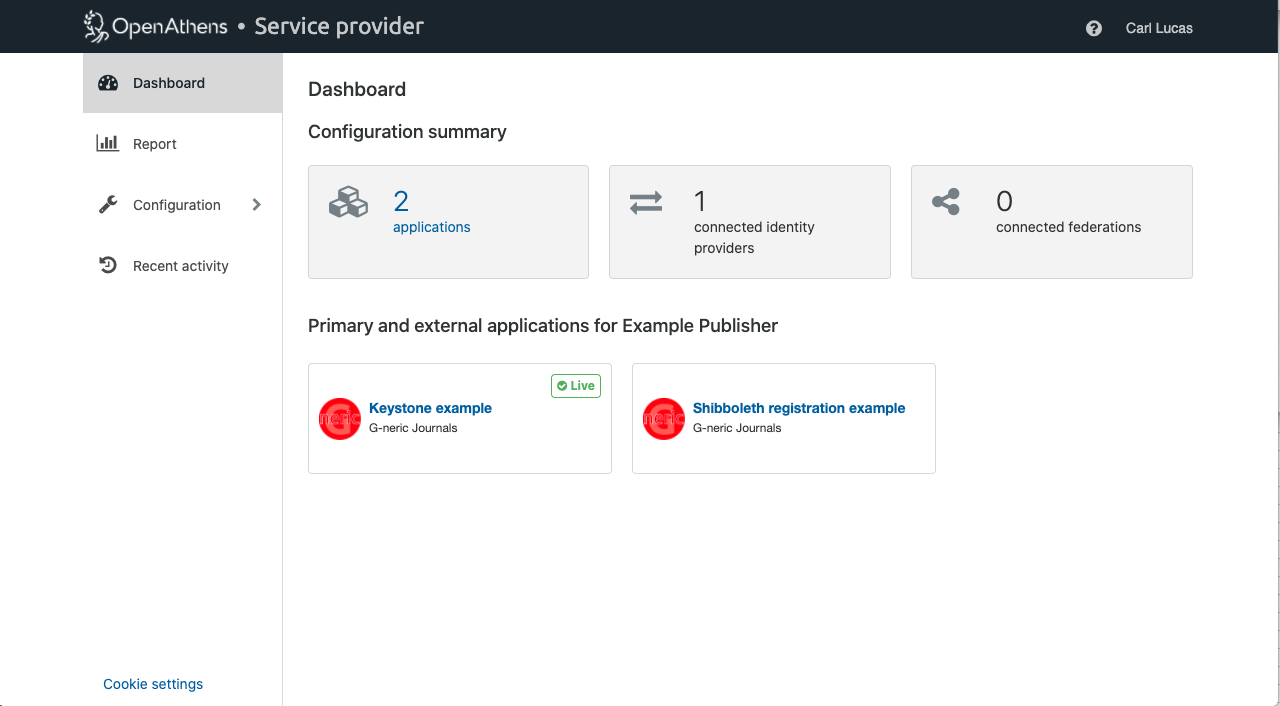 Connected identity providers refers to the total number of IdPs in all connected federations.