Publisher dashboard reference guide
If you've inherited responsibility, these pages will help you understand what does what in the dashboard.
The publisher dashboard has two main roles:
Manage applications in the OpenAthens federation
Configure OpenAthens applications such as Keystone
These functions are split over a handful of tabs on the left of the page:
Dashboard
The homepage
Applications
This is where you manage your application's appearance in the OpenAthens federation. OpenAthens software such as Keystone is also configured in this section.
Connections
This is where OpenAthens software such as Keystone manages how it behaves in federations.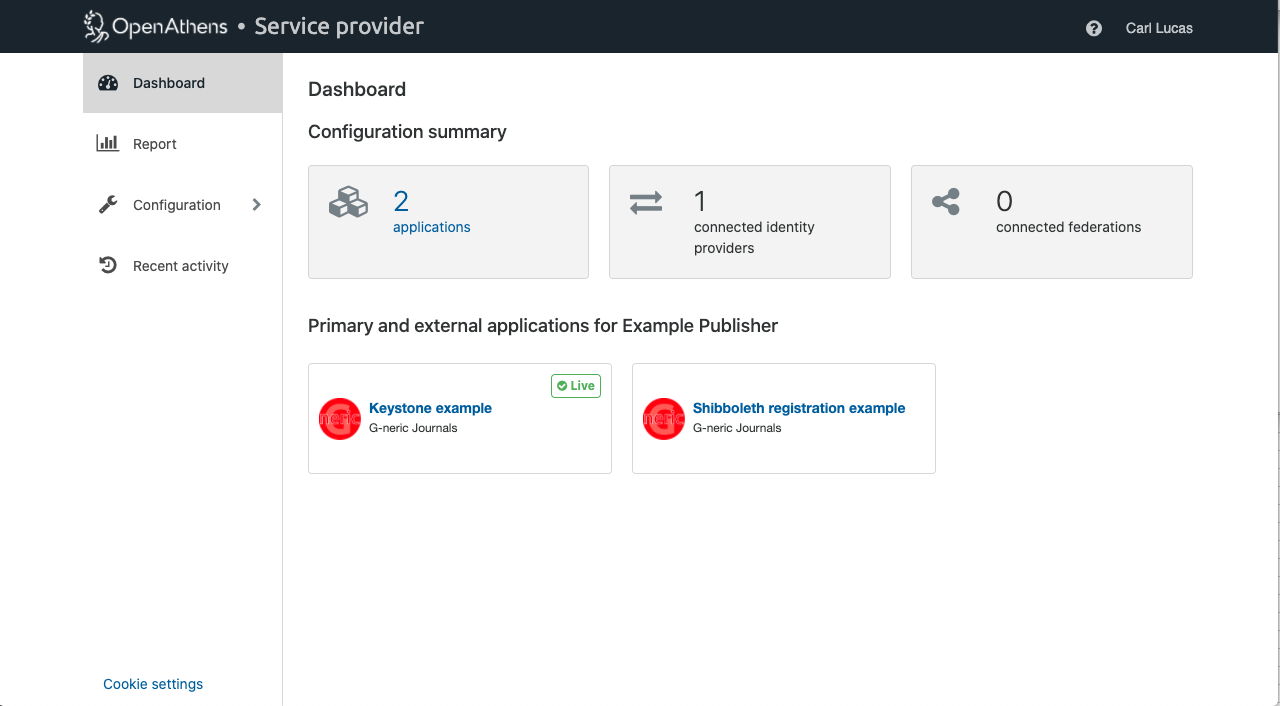 Pages in this section