What if I have lots of sub-organisations to switch into
Finding organisations
If you have a small number or sub-organisations, or you know the name, then the quickest way is to click on your own organisation name in the top bar:
This gives you a searchable list or sub-organisations you can select from.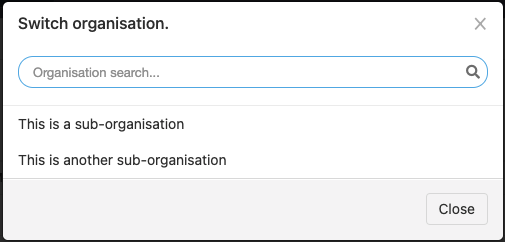 If you are already switched into a sub-org, you'll see an option to return to the organisation you signed in to at the start of your session.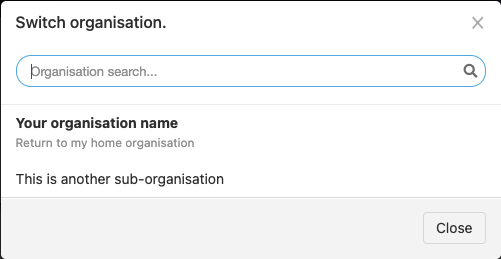 If you have many sub-organisations with similar names, perhaps in a hierarchy you may find the organisation list useful (Management > All organisations)
The menu icon next to each organisation has a switch option
For more on the above, see the page on how to act as a sub-organisation.