Accounts awaiting approval
If you are an NHS England organistaion you may see this function to allow an administrator to approve or reject registration requests.
Path to function: Accounts > Accounts awaiting approval
For one or more accounts
Select accounts with the checkboxes and choose the approve/reject users item on the Actions button. If rejecting accounts, you will need to say why.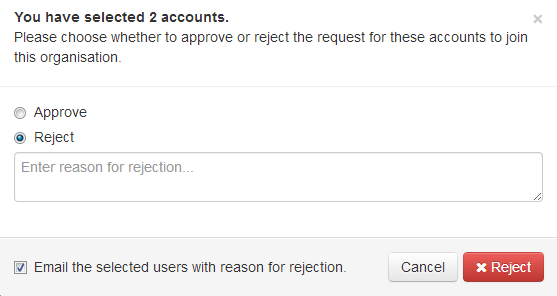 This action will also be available from an account's details page.